REFLECTIVE TRAILER TAPES. Diamond Plate or Triangle Design Patterns. This DOT Certified Conspicuity material is a tough weather and solvent resistant product designed for rugged outdoor use on the sides and rear of trucks, trailers, buses, work equipment and more.
Includes DOT-C2 Certication mark as per NHTSA 49CFR571.108 Regulations.
Provides superior visibility at long site detection distances in low light and dark conditions, giving motorists increased reaction time. 5 year limited warranty.
Choose from Diamond Plate or Traditional Triangle designs. In 2" x 50' or 2' x 150' Rolls.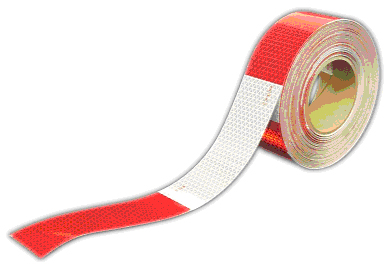 Diamond Plate Design

Triangle Design